---
---
[…] Pierre's life lay between two Marian dates – he was born on the Feast of the Assumption, 15th August, and he returned to the Father on 25th March, the Feast of the Annunciation.*

Pierre had a great love for the Feast of the Annunciation, the day both of the Incarnation of the Son of God and of the motherhood of Mary; he remembered this each day by singing the Angelus. In 1991, the year of his death, March 25 happened to fall on Holy Monday, the first day of the solemn Holy Week which comes before Easter. Our Lady's feast day was therefore transferred – Mary steps aside before the Mystery of Salvation.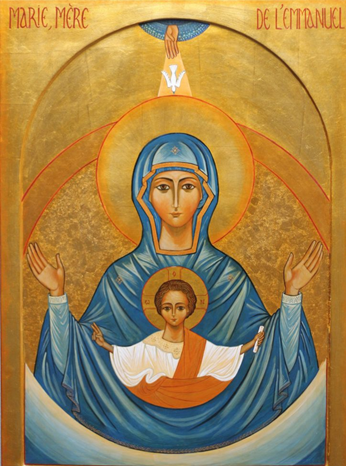 It was on this day that, hidden in Our Lady, Pierre went at last and forever to join the One in whom he believed and Whose Love and Salvation he never ceased to proclaim. In Mary he lived this Passover, his own and that of the Church he loved so much and had served so well.

These words, written in secret by Pierre, must surely spring to mind:

O Mary, I understand your heart and the Heart of your Son.
It is wonderful the Incarnation of a God who has a Mother!

Mary, teach me humility.
You are the triumph of humility.
Without humility, how can we come to Jesus?
---
*These two dates are particularly significant to the members of the Emmanuel Community, which Pierre founded. The first, the Feast of the Assumption, shows the beauty of mankind, redeemed by the death and Resurrection of Christ, of which Mary is the first fulfillment. The second date recalls the path we have to travel, following Our Lady's example – welcoming, as she did, the Incarnation of the Word of God who becomes Emmanuel, with a wholehearted 'yes' given "in the shadow of the Holy Spirit".

Excerpts from: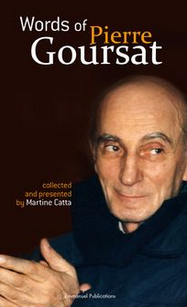 Martine Catta  "Words of Pierre Goursat"

Watch the film "Pierre Goursat and the Emmanuel Community" (52 minutes – subtitled in 14 languages)