With the help of Pierre Goursat, founder of the Emmanuel Community, let us move forward together during this Lenten Season
---
Throughout Lent, let us ask Pierre  Words of advice to help us follow Jesus …
Here and there Pierre gave a few practical tips to help people to grow in faithfulness:

First of all, of course, turn to the Lord asking Him for His help. If you do not constantly beg the Lord [saying] that you are a poor type, that you believe in his mercy, and then that He must come to help you – well, it will not work.

"Don't you think," a husband once said to his wife, "that the Lord is just as interested as you are that you should pray? Prayer isn't just your business, so ask Him to find you the time!" This advice proved effective.

The support of brothers and sisters

Pierre attached great importance to this second tip. You must get other brothers and sisters to help you, so that you manage to take that half-hour and stick to it, especially when you are experiencing aridity.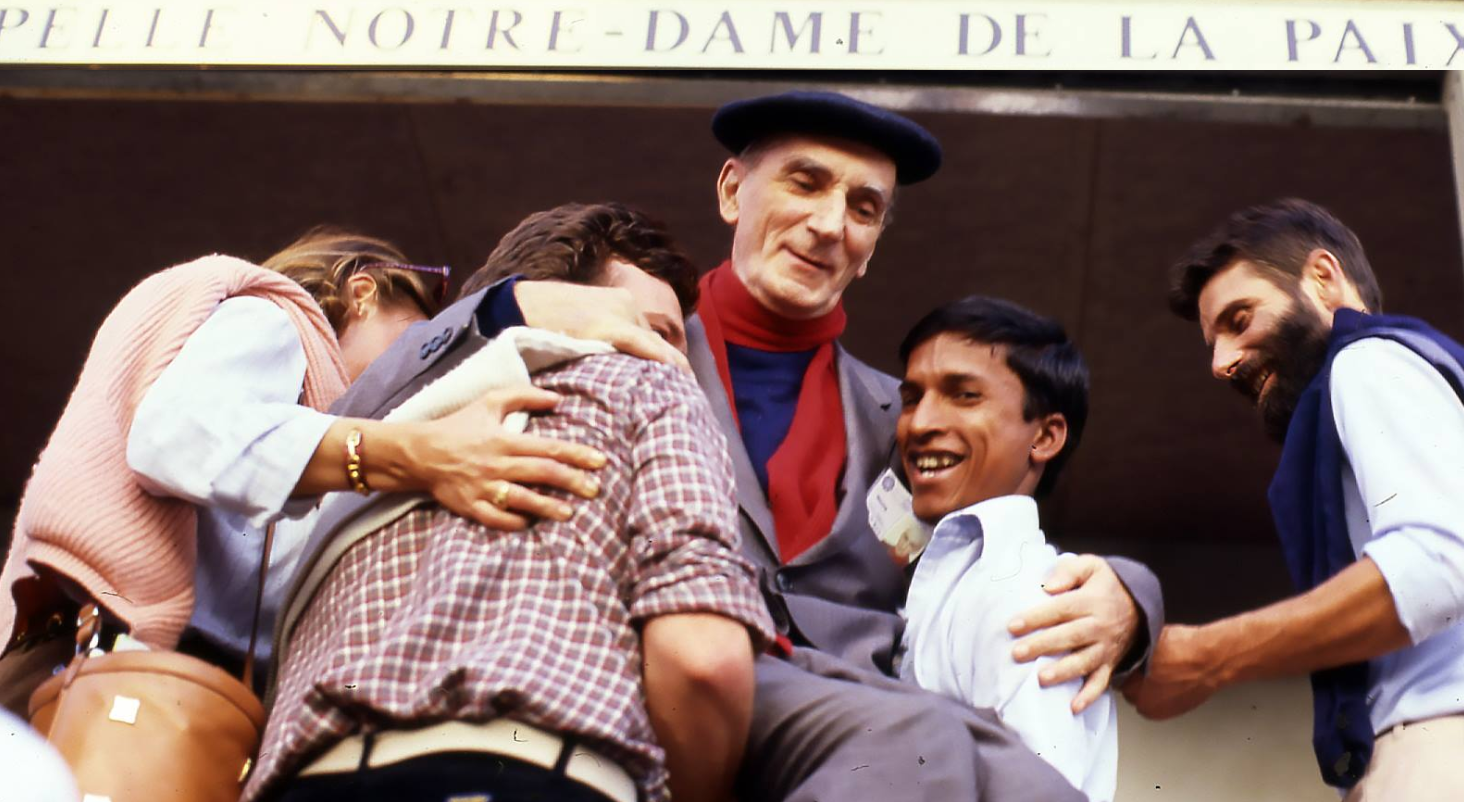 Pierre had a profound belief in the grace of brothers and sisters, since he had discovered this at the time of the outpouring of the Spirit, and he invited people to make practical use of it, for example, by meeting to pray.

In short you say: "I am coming to pray with you because I cannot do it on my own. But, I am going to pray with Jesus, and you must pray with Jesus too." You're side by side, and you watch each other out of the corner of your eye! And then, after fifteen minutes, or half an hour, you say, "Lord, it's wonderful how well she can pray – or he can pray." And you will say to the other person, "How well you were praying!" And the other person says, "Me? I was in an unbearable aridity!" That encourages you, it's fantastic! … Otherwise you would be completely discouraged. No way!

It was in this way that Pierre himself, to help a man who was ill to enter into the life of prayer, suggested that he give him a phone call every day at four o'clock in the afternoon. "You understand, that will help me because, for me too, it's hard to take my half-hour. You phone me, we put our phones down, and we each pray on our beds." So this is what they did. And one day, the other man heard Pierre snoring. And then he recalled the words of Scripture: "God fills His beloved as they sleep!" And he continued to pray alone that day, and afterwards.

On one occasion at a prayer group, at the end of the evening a man said that, in his busy life, he could not manage to free a regular time for prayer or Adoration. An elderly lady then made him this offer, "I am retired, so it's easier for me. If you want I will extend my time of prayer by 10 minutes each day for you." Touched, this bank executive, the father of a large family, looked for a way to find time. A month later he had found it. Every morning, looking at his diary he wrote in a free space "Appt." (that is to say, "Appointment with the Lord"). His Secretary, the only person who knew, avoided disturbing him at that time. His faithfulness persisted until he returned to the Father many years later.

And there are so many people who are not having their prayer time, why? Because, at the last moment, they are tired, they're looking at a magazine and then they're wasting time. If there's a little sister beside them who says: "But what about it, your half-hour! Go and have your half-hour!" At once, the other one goes and has their half-hour. There's this little nudge that drives him to prayer.

Pierre's good humour and simplicity made his advice achievable. Above all, it was so practical and lively that everyone understood how sound it was and felt motivated by it.
Excerpts from: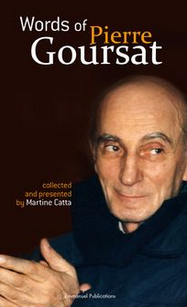 Martine Catta  "Words of Pierre Goursat" p 117; 118
Watch the film "Pierre Goursat and the Emmanuel Community" (52 minutes – subtitled in 14 languages)