With the help of Pierre Goursat, founder of the Emmanuel Community, let us move forward together during this Lenten Season
---
Throughout Lent, let us ask Pierre  Words of advice to help us follow Jesus …
In Adoration we understand true poverty.

It is in Adoration that eyes and hearts are enlightened. "In Your light we see light."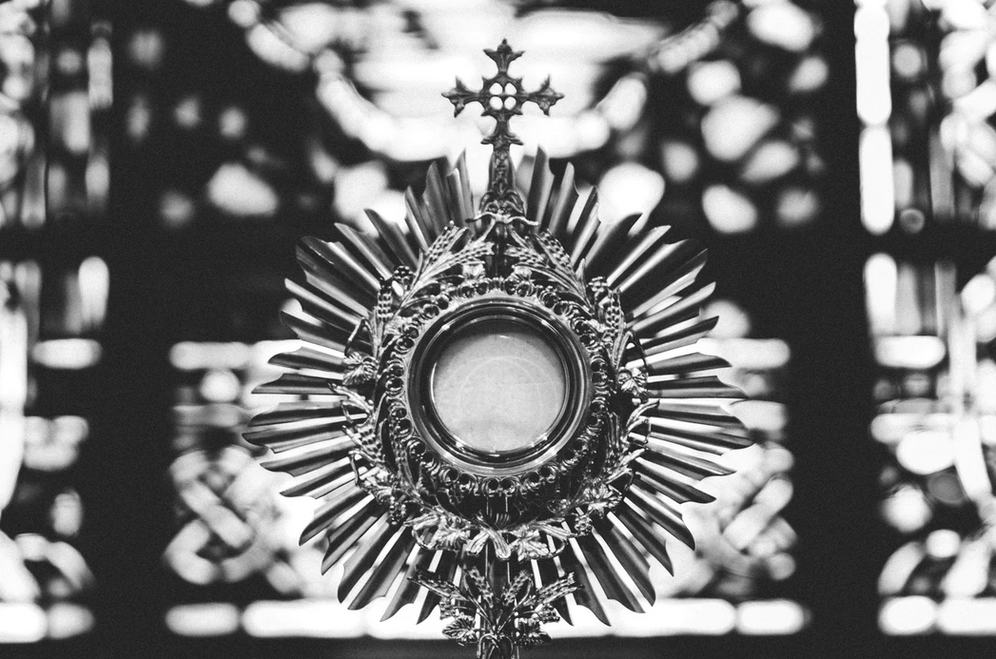 Looking at Jesus who is so poor in the host, we understand true poverty. And gradually we discover our own personal fundamental poverty, and that of our sin, our real sin. The light of Adoration helps us to accept this and to live it. Then this light begins to transform us. You have a heart; you listen to the heart, in the Lord, in Adoration. In Adoration you take yourself in hand: "Lord, but what am I doing?"

God wants, in place of our hearts of stone, to put His Heart burning with love; to communicate to us His ardent desire to save souls … To do that He wants to touch our hearts with His Love, to pierce them, and to break them.

When we discover our wretchedness, we enter into His Mercy …

Jesus wants to give us the compassion of His Heart and the gentleness of His Heart. He breaks our pride, our own will, and makes us learn from Him: "Jesus, meek and humble of heart, make our hearts like unto yours."

Lord, teach us to become humble, meek and humble of heart … Heart of Jesus, meek and humble of Heart, make our hearts like unto yours. That is our vocation. It begins in the graces of Adoration because, in Adoration, the Lord really speaks to us Heart to heart and instructs us gently as He did with Mary [Martha's sister]: she had chosen the better part! … Without [knowing that] the Lord has made us choose the better part.

The path of profound union with Jesus is to enter into the meekness and humility of His Heart by recognizing and accepting our poverty. We are then able to receive the fire into our hearts.

If we adore, we really feel our poverty more and more; but we entrust ourselves entirely into Jesus' hands. And we really ask Him to open our hearts … And His Heart warms us, and sets us on fire. We burn with love and afterwards we are radiant. And since we are burning with love, well, whether we're at prayer, or with the sick, or wherever we are, we're still burning with love and we see Jesus everywhere.
Excerpts from: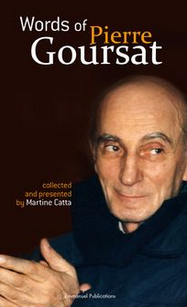 Martine Catta  "Words of Pierre Goursat" p 112; 113
Watch the film "Pierre Goursat and the Emmanuel Community" (52 minutes – subtitled in 14 languages)