---
EEYM Ljubljana, Slovenia
---
4th Emmanuel European Youth Meeting from December 28, 2018 –  January 01, 2019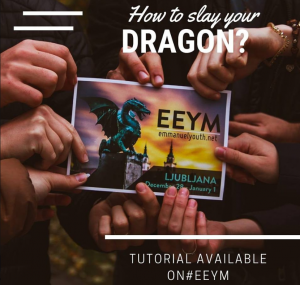 EEYM is…
meeting young people from the Emmanuel Community
getting to know youth from all over Europe
sharing faith, love and compassion
being together on a mission
having fun 🙂
This year, we will gather in Ljubljana (Slovenia) to share our joy of knowing Jesus the Emmanuel and to let ourselves be enriched by brothers and sisters from our continent (and around the world). It's truly good to discover how rich we are in diversity.
For young adults (18-30 yrs old), the EEYM is for Emmanuel Community members, friends of the Community  and young people who participate at the events of the Community or who know it in any possible way are welcome as well.
You shouldn't miss it!
Let me tell you about it!
Brussels (1st edition)