It is the audacious yet straightforward proposal made by Otto Neubauer, a member of the Emmanuel community in Austria, responsible for the Academy for Dialogue and Evangelisation. Since December, almost 1000 people in Austria: politicians, actors, musicians, religious, have accepted to participate in this operation and testify to the fruits received. Reawakening interiority to build bridges between people is at the heart of the "Make silence" proposal.
In 1985, when I joined the Emmanuel community," says Otto Neubauer, "one of the community's commitments was to pray for 10 minutes a day and looking back, I saw that this had been an essential key to helping me live these last years. And then, I realized that it could be a great way to engage with non-believers. Indeed, whatever their situation and beliefs, everyone can commit to "10 minutes of silence a day".
But it was also necessary to propose to the participants a concrete way to live these 10 minutes of silence. "We suggest that they first give thanks: be grateful, give thanks for the beautiful things in our lives. Then we suggest thinking of others, especially those who need help: spreading positive energy to others. There is spiritual solidarity that takes place and that allows us to build bridges in society."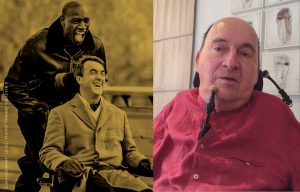 Testimonies from participants are pouring in on the website: www.fr.stilleschenken.com. For example, Philippe Pozzo di Borgo who inspired the film Intouchables, says: "Through silence, you discover not only the depths of your heart but also the complexity and fragility of others and their search for dignity."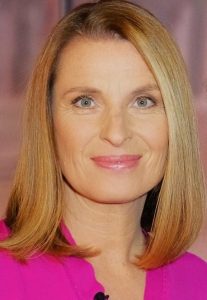 Barbara Stöckl, a famous television presenter, also testifies: "In silence, you have the chance not to be self-sufficient. Cardinal Schönborn says: "Ten minutes of silence in everyday life is a real gift. It is the strength that motivates us to perform small acts of kindness every day."
Another fruit often comes up: attention to others because praying for others allows us to be more attentive to their needs.
"Being grateful is the beginning of faith," says Otto Neubauer. Participants report many other fruits: they feel at peace, connected to others, and more accepting of their own and others' frailties.
"We don't know what goes on in the secret of hearts, but silence opens us up to listen, and I am sure that the Holy Spirit is at work," says Otto.
The next step for the 'Make Silence' project? To set up a support system so that more and more people integrate these 10 minutes of silence as an oxygen bubble in their lives.

For a new cohesion 10 minutes of silence per day