Day Five: The gift of forgiving
October 1st is the Feast of Saint Thérèse of the Child Jesus. She is one of the Patron Saints of the ESM (Emmanuel Schools of Missions), present in 7 countries and 5 continents. We invite you to be actors by joining us in this Novena and pray for all of the 7 schools, the team, the youth and all those who participate (professors, benefactors, volunteers…) in this mission.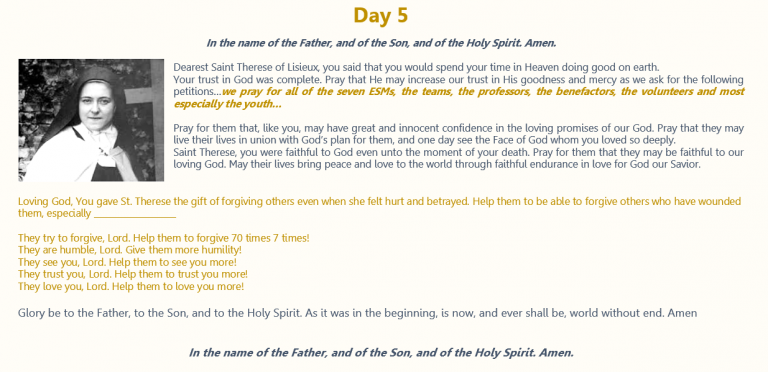 ---
He forgives us, his forgiveness heals us. Listen to this song to ponder and reflect that He is our Healer.
---

(source: https://www.novenaprayer.com/St-Therese-of-Lisieux-Novena.html)