Apologetics allows us to "give an account of the hope that is in us", and it will be the theme of the next symposium on February 15-17, 2019 to be held in Rome, co-organized by the Emmanuel Community from . Why and how? A 3 point analysis by Jean-Luc Moens.
What is the symposium in Rome and what part does the Emmanuel Community play in it?
For almost 20 years, the Emmanuel Community has been organizing international symposiums in Rome on themes related to evangelization. For several years now, the symposium has been co-organized by the Redemptor Hominis Institute of the Pontifical Lateran University. The objective of these symposiums is to reflect on how we evangelize and the practicum of it. To do this, we call on specialists from all over the world.
In addition, the conference is open to all. The conferences are quite accessible and there are questions and answers that allow participants to explore the different topics.
The theme of the next symposium is "Give an account of the hope that is in you, what apologetics for today? Can you tell us what apologetics is and how it is a current issue for the Church?
Apologetics is the part of theology that studies ways to credibly proclaim faith. In other words, it is finding ways to make the timeless truths of faith accessible today. We cannot talk to people of today as we did 100 years ago. It is also necessary to face the problems of today. An example: how can we talk about the Church and the priesthood when the media report on so many paedophilia scandals committed by priests?
What will be the highlights of the next edition?
I see mainly two of them.
The first is the participation of evangelical pastors in our conference. It is time for us to reflect together on the evangelization of our world and to mutually help each other in the proclamation of the Good News. It is the communion in evangelization that our Pope Francis calls for. The experience of the Evangelicals is undoubtedly beneficial for us Catholics.
The second point relates to the evangelization of Islam. A whole day will be devoted to this theme with very strong testimonies of conversion and sharing of experiences: how to do it, what pitfalls to avoid, etc. All those who are interested in Islam, and in particular, in the evangelization of Muslims who arrive in our countries, will be able to live in strong moments and practical ways to move forward in their apostolate.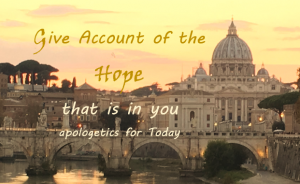 ---
For more information