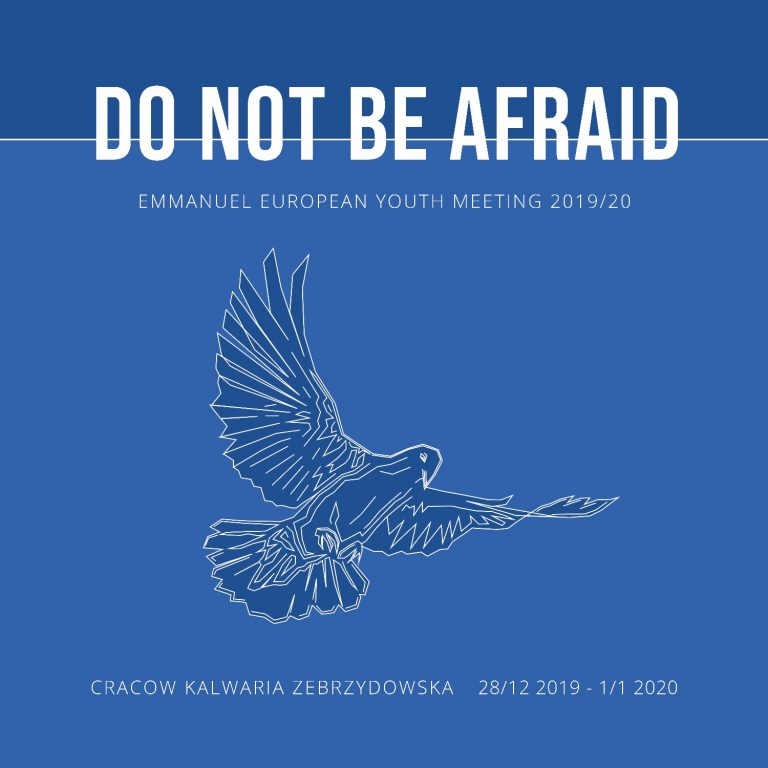 Around 180 young adults from 20 countries gathered together in Kalwaria, Poland for the 5th Emmanuel European Youth Meeting or EEYM. "Do not be afraid" was the theme: do not be afraid of being witnesses, whether it'll be in the scientific world, in politics, and as young adults wherever they are. 
Saint John Paul II said that in one of his first speeches to the youth: "Do not be afraid to open the doors to Christ, do not be afraid to open wide your hearts to the love of God"!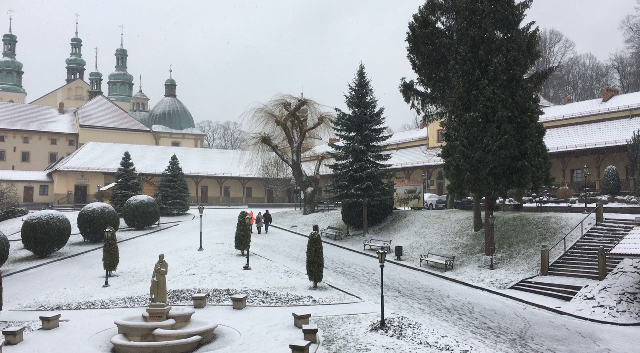 Kalwaria, is a small town near Cracow, where there's a Shrine dedicated to the Miraculous Icon. It is also a place where Saint John Paul II used to go on pilgrimage.
This was the pilgrimage of the young adults during the encounter: to walk in the footsteps of Saint John Paul II. This helped the youth to open their hearts to the Lord and to each other. Through this, though from different nations and backgrounds, everyone felt welcomed as brothers and sisters who, although some have never seen each other before, felt as if they knew each other forever.
So in this unity, the morning praise, the Eucharist, sharing with connect groups, the teachings, the mission in Cracow, the city tours in Wadowice (John Paul II museum) and Cracow (Shrine of Divine Mercy and the city), there was not a single person that was anonymous, but each one could count on each other, laugh with each other, pray with each other, share, … and thus welcome the New Year together through adoration and a very fraternal St Sylvester party.
"For me, EEYM was an amazing experience, I felt the presence of Jesus with me and I can connect with Him, and I was very grateful. Everyone at the meeting was super nice and I think the best thing that has been done so that everyone could understand is to put English as the main language. I hope to be present in another EEYM because it is amazing to see people who do not know each other and in about four days there is such unity because they are all open to meet new people. It was a different way to spend the New Year with God and I really enjoyed it."
Welcome to the EEYM! (Maria from Ireland and Ludovic from Mauritius)
Connect groups from different countries!
Meal time with typical Polish food
Divine Mercy Shrine "Jesus, I trust in you"
This is how the New Year started!
After adoration and praise at the start of the year ... party!
"Before the mission time in Cracow started, I really didn't want to go. I was tired and I really thought that I needed to take care of myself at first (means go to the adoration). But then during Mass, I had a feeling that God wanted me to go to the mission. And He wants me to choose the most difficult task to do, which is for me is the street mission — not to be afraid! Finally, it was for me, one of the highlights of the EEYM. With a good friend, we ended up evangelizing and enjoying the different encounters made. We were so surprised how fast the time flew. In fact, I also received a great gift of joy for which I had been desiring for a long time."
"I felt that Jesus was with us and the most beautiful moments were the mercy groups, the mission time and adoration at New Years' eve … All of these, with amazing people around me. I was able to find myself, who am I, and when I came to pray at the middle of the night, I was really talking with my Lord."
"This year, we at Saint Joseph's year – spent 5 days in Poland, between Krakow and Wadowice, in a Shrine dedicated to Virgin Mary.
We were able to share what we live with many young people coming from all across Europe, and even beyond; and thus realize how the Church is universal and gathers far beyond our own borders: a truly beautiful time of communion, brotherhood, adoration, praise, etc
One of our most beautiful memories: an evangelisation evening spent in the streets of Krakow, where we have been able to share our faith and to see many people we met being truly moved by Christ! We leave Poland filled with the fire of the Holy Spirit!"
"Thank you Lord! Thank you Emmanuel Youth! It was the best New Year's Eve in my life ever.  That  evening as we knelt silently in front of God in the church and heard the sound of fireworks, it was really swimming against the current, like a "war" between two worlds. Yes Saint John Paul II is right! Do not be afraid to swim against the current!"