A member of the Emmanuel Community is appointed to a new service in the Charismatic Renewal
On October 31, 2018, the Dicastery for Laity, Family and Life announced on its website the creation on December 8, 2018 of CHARIS, a new and unique international service for Catholic Charismatic Renewal according to the wishes of Pope Francis. Among the persons appointed to this service is Jean-Luc Moens, member of the Emmanuel Community.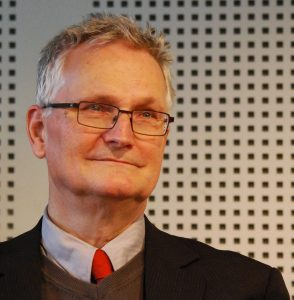 Jean-Luc Moens, a member of the Emmanuel Community in Belgium, will be appointed moderator of CHARIS for a 3-year term. Born in 1951, married in 1974, he is the father of 7 children and grandfather of 11 grandchildren. Member of the Pontifical Council Cor Unum between 2007 and 2017, former director of Fidesco, he is a doctor of mathematics. He was also General Secretary for various New Evangelization congresses.
Fr. Raniero Cantalamessa will be the ecclesiastical assistant of CHARIS.
We entrust to your prayers CHARIS, an organization at the service for the Catholic Charismatic Renewal, and the mission of Jean-Luc Moens within this service.
Know more about