As the Emmanuel Community celebrates 40 years of consecrated life, five consecrated sisters have made, or are about to make, a commitment, whether temporary or permanent.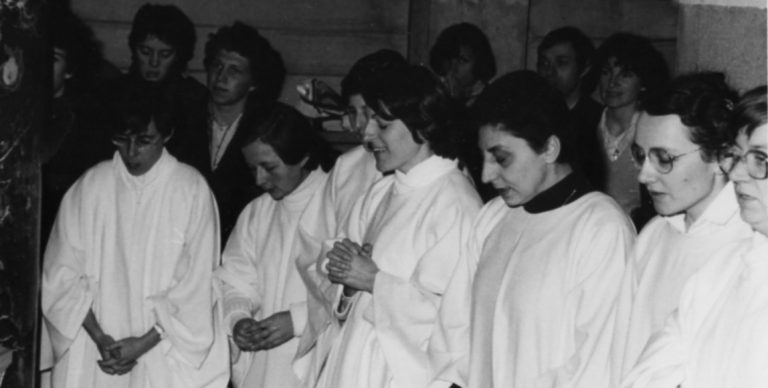 Message from the leader of the consecrated sisters
Dear friends,
This year we are celebrating 40 years of Consecrated Life in the Emmanuel Community. On January 3, 1981, in the Chapel of Saint Claude la Colombière, in Paray-le-Monial, the first commitments to celibacy for the Kingdom took place within the Emmanuel Community.
Seven women committed themselves for life to celibacy for the Kingdom. They were the pioneers of this great adventure because they dared to "throw themselves into the water without a net." Without knowing how, but knowing to Whom they had given their lives. They had faith and trust in God.
Thanks to the Lord's faithfulness and the YES of that sisters, today we are more than 200 in the world, half of them in France.
Forty years later, the Lord continues to call. This year the celebrations have been postponed more than once because of the health crisis. We lived them masked, and in small groups, each celebration was an opportunity to taste the fidelity and goodness of the Lord. Yes, He is faithful who calls us!
1st engagement
Emilie Scalisi On 20th of October 2020
Diana Caliste on 8th of May 2021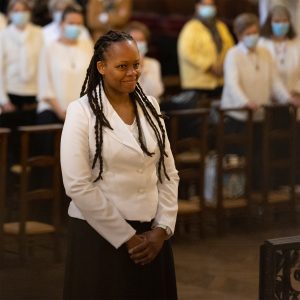 Myriam Moderne on 22nd of May 2021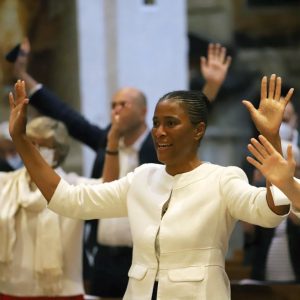 Sandrine Chappellier on 5th of June 2021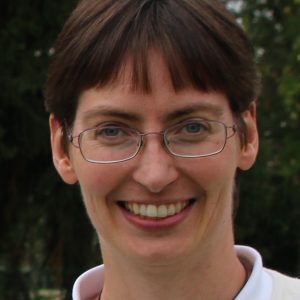 Permanent engagement
Violaine Schembri on 8th of May 2021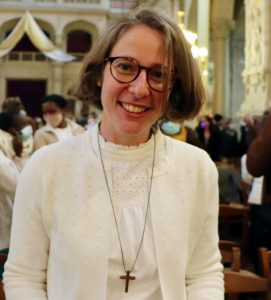 Thank you for your prayers.