WELCOME TO THE EMMANUEL YOUTH WEBSITE
It is an International Catholic Community of lay men and women, including those committed in celibacy for the Kingdom, and priests, who work together in the world serving the Church's mission through Adoration, Compassion and Evangelisation.
The Community was founded by Pierre Goursat and Martine Laffitte in 1972 in France. The Heart of Community is Paray-le-Monial (France), which is noted for the apparitions of Christ to St. Margaret Mary, where He said "My Divine Heart is so passionate with love for mankind and for you in particular".
The Emmanuel Community is present in  57 countries worldwide.
Missions and projects are aimed at couples, families, young people, single people, those retired and anyone who wants to strengthen their faith and commit to bearing witness of Christ. But also to men and woman who are far away from the Church.
Pope Benedict XVI, speaking to leaders of Emmanuel Community on 3rd February 2011 said:
"Dear friends, the profound grace of your Community comes from Eucharistic Adoration. From this Adoration is born compassion for all and from this compassion is born the thirst to evangelize […]. An authentically Eucharistic life is a missionary life. In a world that is often bewildered and that seeks new reasons for living, Christ's light must be brought to all. Be zealous Gospel Missionaries amidst the men and women of today, sustained by a life that has been radically taken over by Christ! May you thirst to proclaim the word of God!" 
Young Catholic adults between 18-35 years old, who are participate in various activities in the Community. It is an exciting way to live your faith, deepen your relationship with Christ, build friendships and become a witness of joy and hope in the world! Young Emmanuel members are all over the world.
We want to live with God who is close and who is interested in the life of each and every one of us. Together, we realize that Christ loves us and is calling us to be a sign of hope for others. We would like to share the joy of the Gospel.
We serve to young people through several activities on different range:
Regularly: prayer groups, households, local missions, charity schools, evening schools
Occasionally: personal meeting, retreats, summer forums, winter forums,  European Emmanuel Youth Meetings
Some good reasons to be in part of Emmanuel Youth:
To live the faith a 100 %
To put Jesus in the first place
To be holy
To be supported in the faith
To be missionary
To receive good formation
To be accompanied in the spiritual life
To witness about Jesus to others
To be a sign of joy and hope
Emmanuel is "God with us" — in our daily lives as young adults wherever we are
Be empowered with these several opportunities to meet together to grow stronger in faith, in friendship and in brotherhood!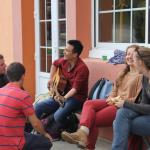 Households
A group of 7-10 people who meet together weekly or bi-monthy to praise the Lord and then share their experience of the Word of God. This is also a time where you can share your intentions and simply just be together!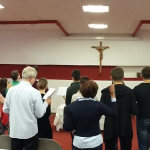 Prayer meetings
A bigger group of usually more than 50 people. It is a moment of praise and worship and can be followed by either - catechesis - intercessory prayers - a discussion or sharing about your faith - adoration - or eating together. This can be just between young adults or sometimes less younger ones come as well!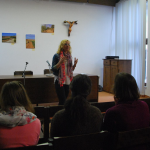 Evening schools
Regular evening meetings open for everyone to help each other be more informed about different topics. This can be just between young adults or sometimes less younger ones come as well!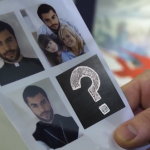 Discovering and ultimately following your vocation gives the greatest glory and praise to our Creator. It is what we were meant to be = to fulfill the will of God because this is the key to your true destiny, eternal happiness.
Click on the pic for more info ...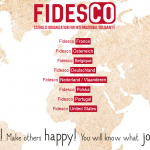 Go! Make others happy! You will know what joy is!.
Click on the pic for more info ...
Are you between 18-30 yrs old? Here's a worldwide tailor-made 9 month program
Are you between 18-30 years old? These events are for
"CHRIST IS ALIVE AND HE WANTS YOU TO BE ALIVE!"