Children and adolescents:
a family session!
WHAT HAPPENS AT MY CHILD'S SESSION?
The 'Emmanuel Kids' teams welcome your children and invite them to experience a genuine session adapted to their age.
The aim is to enable each child to have a personal encounter with Christ.
During the sessions, the children therefore spend:
Time devoted to games, friendship, and workshops,
Times of Christian formation, with personal testimonies for the older groups, puppet shows for the younger children,
Times of spirituality: prayer, Mass, Reconciliation, Adoration, etc.
Each child takes part in the session with the other children of his/her age, in a place specially provided for them. He/she wears a bracelet of a different colour, according to his/her age.

Younger children can take a nap or rest in the afternoon in a well-secured room.
0-2 year olds have a well-sheltered and well-enclosed space set aside for them.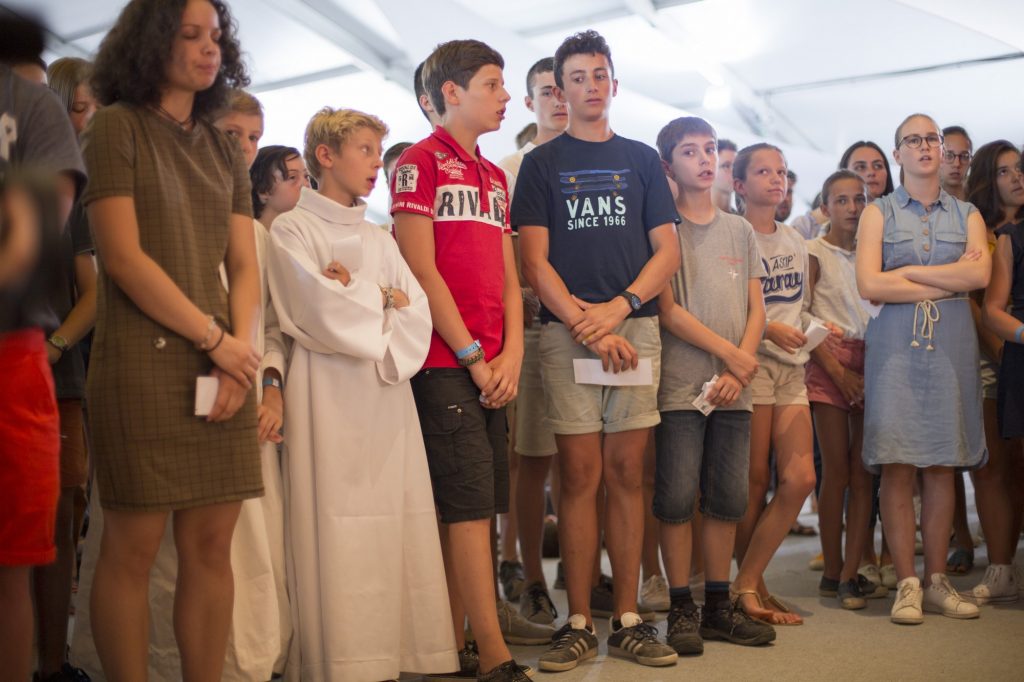 WHAT HAPPENS AT MY TEENAGER'S SESSION?
At the age when they are developing as individuals and also spiritually, we welcome your teenager as an individual.
The teams of Emmanuel Teens therefore devote particular care to the welcome given to teenagers at Paray-le-Monial:
Music groups to lead them into praise and set them on fire,
Sports and team activities to foster a fraternal spirit,
Teachings with speakers trained in speaking to teenagers,
Nourishing spiritual times to give them a firm foundation in Christ,
Opportunities to talk personally with priests of the Emmanuel Teens team.
A suggestion that they make a commitment at the end of the session to nourish their faith from day to day.
The teenagers are welcomed in 2 large tents on the Parc du Moulin Liron:
12-14 year-olds: those entering the 2nd, 3rd and 4th years of secondary education
15-17 year-olds: those entering the 5th, 6th and 7th years of secondary education
Those who are at least 18 years old can join either the 'Cap'tain' team, to help animate 12-14 year-olds, or the team of volunteers.
Please note: your children and teenagers remain your responsibility for the entire duration of the session.
Teenagers are welcomed from 9.00 am to 12.30 pm, and from 2.00 pm to 5.00 pm, as well as for their evening programmes from 8.30 pm to 10.00 pm.
Children are welcomed from 8.50 am to 12.15 pm and from 2.45 pm to 5.30 pm.
The evening programmes for adults in the large tent, or for teenagers in their tents, are not suitable for children.
WHAT IS OFFERED FOR THOSE AGED 17 AND OVER?
Those now in the 7th year of secondary education, and students, who will be at least 18 years old this year and who have already come to Paray-le-Monial in previous years, may join the 'Cap'tain team, to help in leading the 12-14 year-olds. They will then be in charge of a 'crew' of about ten teenagers. According to their talents, they may also be able to take part in leading the session. (Click here for more information)

It is also possible to serve as a volunteer – on the session reception desk, in the kitchen, or in communications. This is a time of service as part of a team, of deepening in the faith (prayer and a course of talks of your choice), sharing fraternal life with the other volunteers and the J2S (Accommodation and meals included). Plan to arrive the day before the session starts, and leave on the last day of the session. (Click here for more information)

For those wishing to stay for longer there is the possibility of J2S, free and open to all aged 18 to 25. (Click here for more information)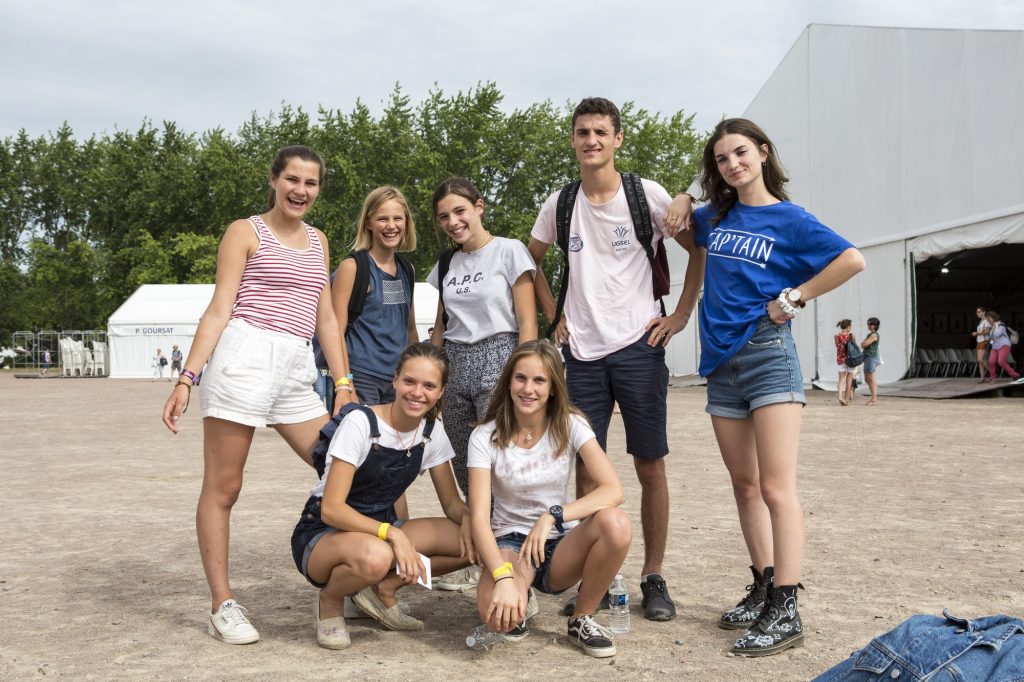 La Communauté de l'Emmanuel s'est résolument inscrite dans la lutte pour la protection des mineurs et des personnes vulnérables. C'est pourquoi nous souhaitons vous impliquer dans cette démarche en vous demandant de suivre les règles et procédures que nous avons édité à cet effet.