CONSECRATED WOMEN
IN THE
EMMANUEL COMMUNITY
"God alone is enough":
to live as a consecrated woman in the Emmanuel community
In the Emmanuel Community, some women receive a particular call: to consecrate themselves to God in a celibacy for the Kingdom. They live a passionate love by marrying the radical form of Christ, poor, chaste and obedient. With the Virgin Mary, they keep a heart available for the mission, with their brothers and sister of the Community. They live their vocation at the heart of the world and the society where they practice their profession.
Their vocation: to give a testimony of the love and joy of God of which they are filled.
How do I know if God is calling me?
Can God really be enough for a lifetime? If you ask yourself the question, there are several weekends to discern this calling!  After that, the Saint Therese course, run by  the Emmanuel Community, offers 6 evenings and 3 weekends to deepen and welcome the call of God.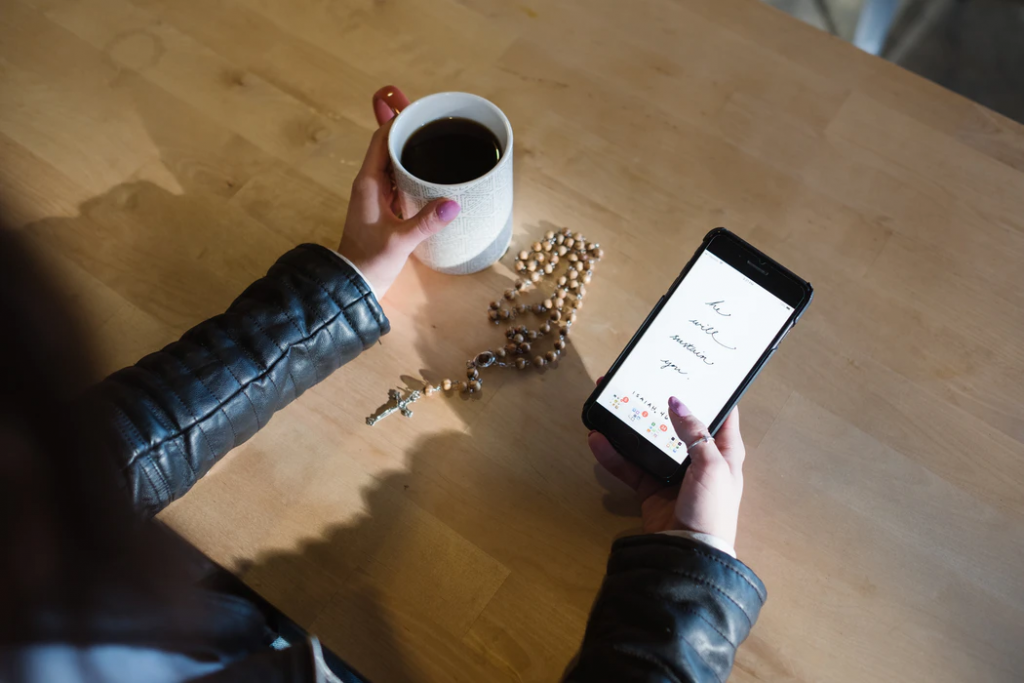 Before definitively committing to celibacy for the Kingdom within the Emmanuel Community there are several stages. The journey begins with a welcoming stage (one year) followed by a four-year training stage. During this stage, two years are devoted full-time to human formation, spiritual, intellectual and pastoral. Two other years allow to live at the same time professional life and residential life in fraternity.
At the end of the training phase, the first commitment is pronounced for a period of three years renewable, then comes the final commitment.